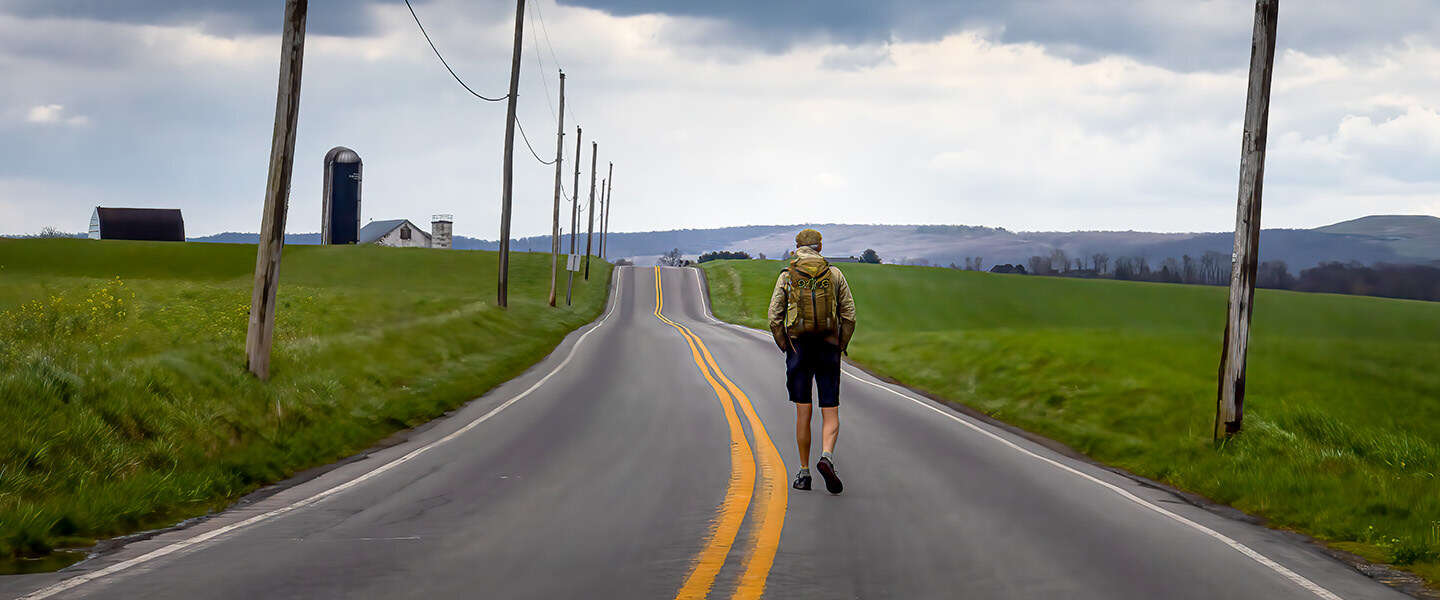 "This is a near perfect book, an exquisitely seen and felt memoir of an American journey; it's not just a geographic journey, full of keen observations and thoughtful insights, but a spiritual one, finding in our complex and sometimes contradictory landscape a mirror in which King's own inner life awakens as he wanders. Amazing."

— Ken Burns
American Ramble
A Walk of Memory and Renewal
A revelatory memoir about a 330-mile walk from Washington, D.C., to New York City — an unforgettable pilgrimage to the heart of America across some of our oldest common ground.
Neil King Jr.'s desire to walk from Washington, D.C., to New York City began as a whim and soon became an obsession. By the spring of 2021, events had intervened that gave his desire greater urgency. His neighborhood still reeled from the January 6th insurrection. Covid lockdowns and a rancorous election had deepened America's divides. Neil himself bore the imprints of a long battle with cancer.
Determined to rediscover what matters in life and to see our national story with new eyes, Neil turned north with a small satchel on his back and one mission in mind: To pay close attention to the land he crossed and the people he met.
What followed is an extraordinary 26-day journey through historic battlefields and cemeteries, over the Mason-Dixon line, past Quaker and Amish farms, along Valley Forge stream beds, atop a New Jersey trash mound, across New York Harbor, and finally, to his ultimate destination: the Ramble, where a tangle of pathways converges in Central Park. The journey travels deep into America's past and present, uncovering forgotten pockets and overlooked people. At a time of mounting disunity, the trip reveals the profound power of our shared ground.
By turns amusing, inspiring, and sublime, American Ramble offers an exquisite account of personal and national renewal — an indelible study of our country as we've never seen it before.
"American Ramble is a dazzling mixture of travelogue, memoir, and history. At times profound, funny, and heartbreaking, this is the story of a traveler intoxicated by life. I couldn't put it down."
Advance Praise for American Ramble
Illustrations by George Hamilton
"The author's storytelling skills transform a seemingly insignificant trip into something revelatory.…An enlightening book with lessons for us all."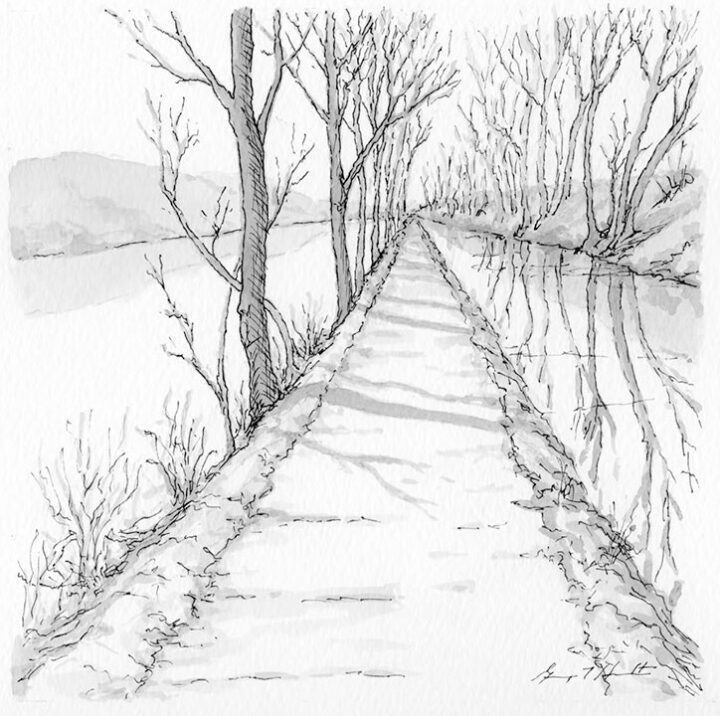 "American Ramble is a beautifully written, carefully observed, and wisely enlightening examination of modern America and modern Americans. Read this book for a new view of the country and of yourselves."

— James Fallows, co-author of Our Towns
"Part travelogue, part history, American Ramble is a thoughtful, warm-hearted guide to the country that we've inherited and that we're making."

— Elizabeth Kolbert, author of the Pulitzer Prize-winning The Sixth Extinction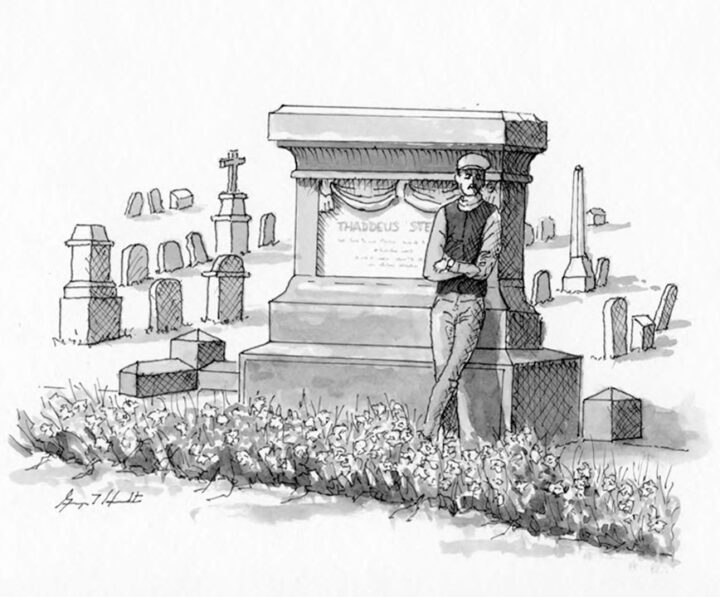 "A 61-year-old journalist, recovering from cancer, sets out to walk from Washington, D.C. to New York City. Where we might see monotony and sprawl, overpasses and rest stops, he finds time and nature, humankind in all its variety, and even, at moments, rapture. Go with Neil King on this fascinating, enchanting, and rewarding journey."

— Evan Thomas, author of the New York Times best-selling First: Sandra Day O'Connor and Being Nixon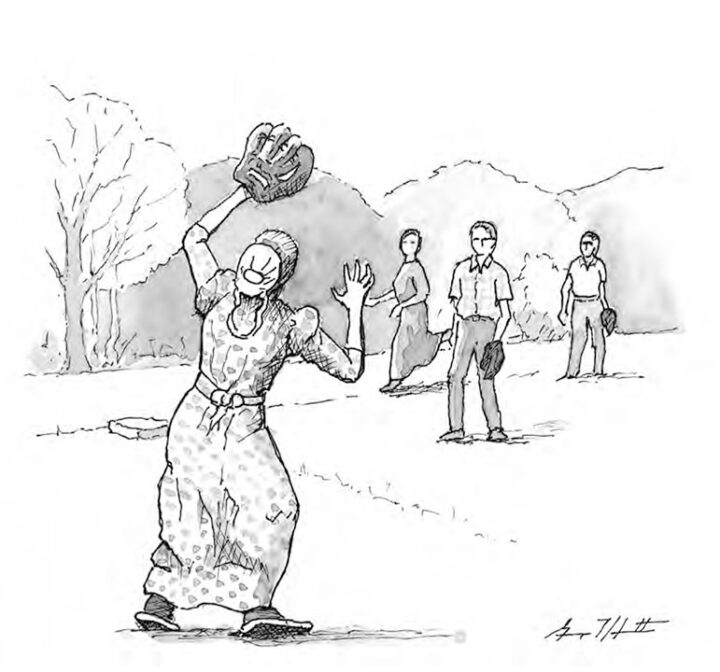 "American Ramble takes the reader on a beguiling journey of forgotten history and unsuspected delights – and along the way, uncovers something even more precious in these rancorous times: our common ground."

— David Axelrod, presidential adviser and author of Believer: My Forty Years in Politics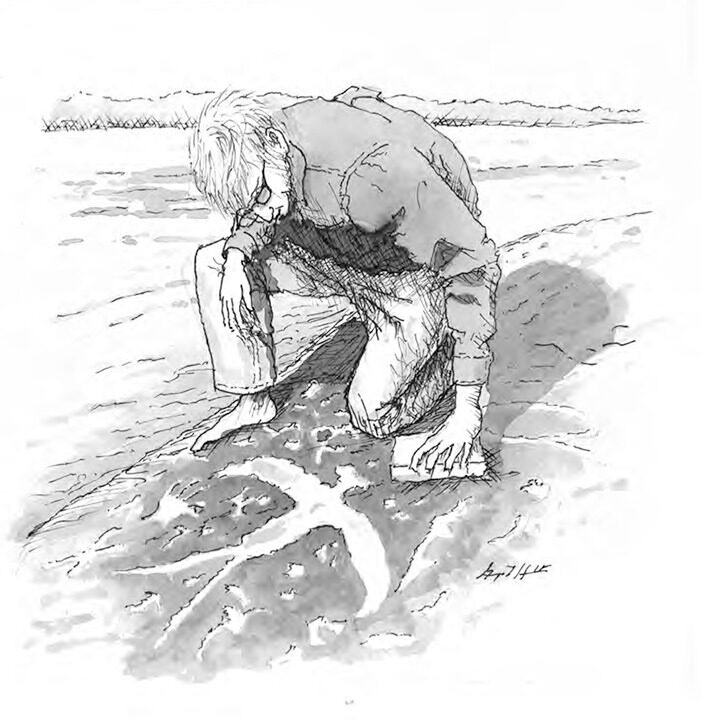 "Beautifully written, American Ramble is packed with keen observations, surprising discoveries, and wise reflections. Readers will be rewarded at every turn in the road. It is a journey both through a landscape most of us never see and through the tangles of America's history. It is also about perseverance and renewal. Neil King is a gifted writer, and this book is a gift."

— Daniel Yergin, Pulitzer Prize-winning author of The Prize and The New Map: Energy, Climate, and the Clash of Nations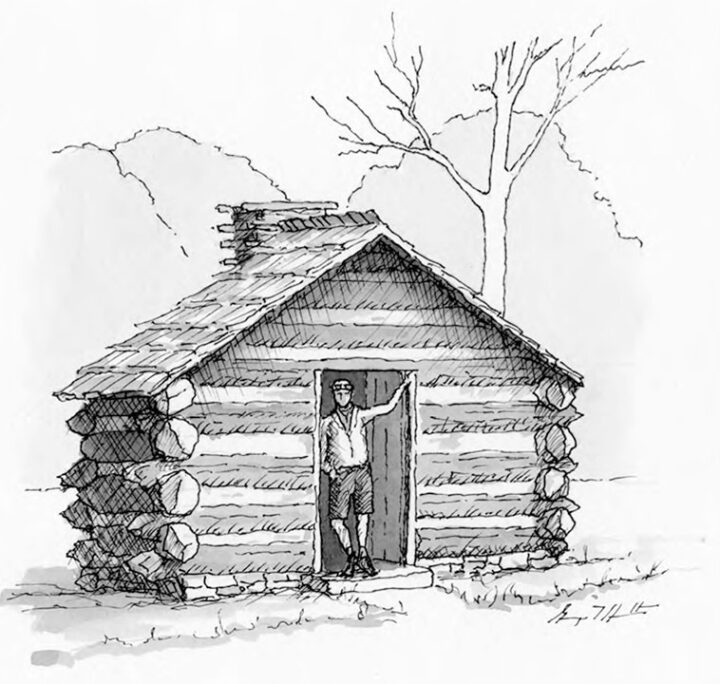 "Neil King takes his place in a distinguished travelog lineage stretching back to Thoreau but, from the start, manages to stake out his own hard-won terrain. Far from just an overland hike, American Ramble is a meditation on our nation's past and present and a testament finally to the resilience of the human body and spirit."

— Louis Bayard, author of Jackie and Me and The Pale Blue Eye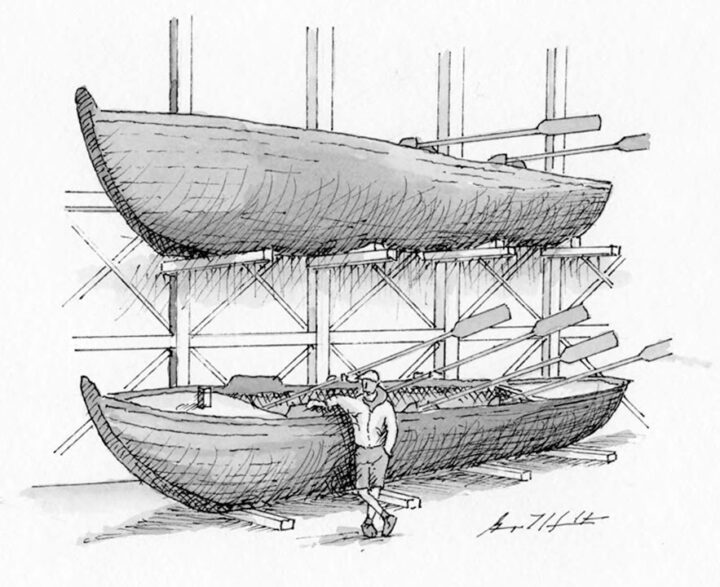 "American Ramble is a fascinating account of a walk through ​'America's original heartland' in search of connections between the past, present, and future. In this wonderful book, King deftly uses the past to find meaning in the present for both himself and a nation that has never been more uncertain of its future."

— Michael D. Hattem, historian and author of Past and Prologue: Politics and Memory in the American Revolution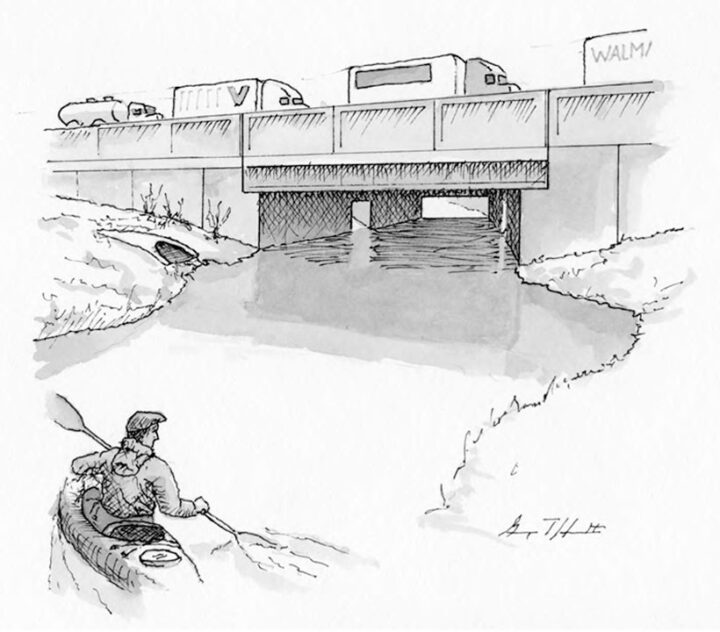 "Neil King has taken what for millions is a routine trip between Washington, DC and New York City and transformed it into a lyrical journey into the American soul. The best writing takes something commonplace and makes it extraordinary. Neil King has done that and more in American Ramble, a book that is wise, funny and relentlessly honest. I just want to know where he is walking next."

— Stuart Stevens, author of The Last Season: A Father, a Son, and a Lifetime of College Football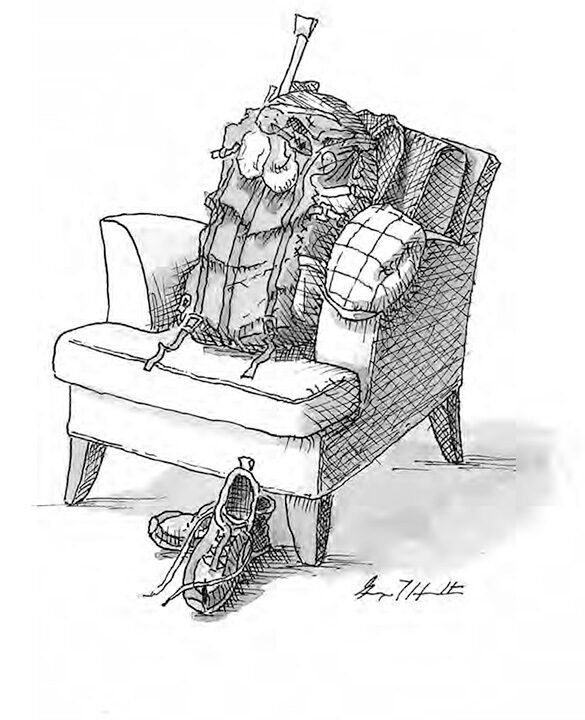 American Ramble Map
Map 1 details the journey from Washington to Valley Forge, and Map 2 from Philadelphia to New York.